The Day-to-Day at AP Corp.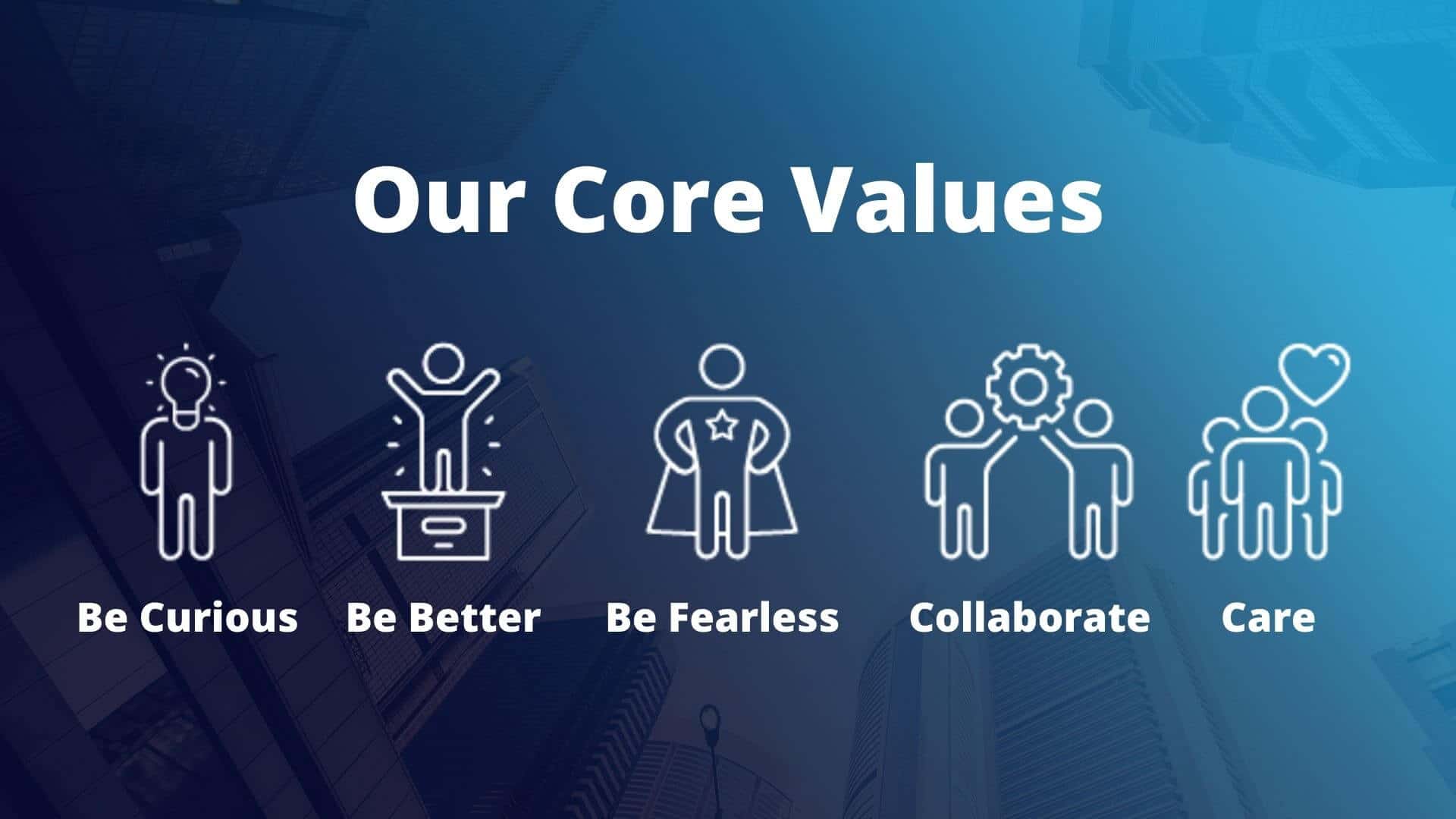 No matter how you cut it, 20 years is a long time. An entire generation has grown up and entered the workforce, and iPods have come into and then gone out of vogue. Seriously, some of your coworkers don't even know what a floppy disk is! But no matter what the world has thrown our way, may it be the 2008 recession or the COVID-19 pandemic, AP Corp remained. Even if we did get a new look a few years ago.
Change is a part of life, and it's a part of AP Corp's company culture. Staying in business for 20 years is no easy feat, and no two companies will have the same journey. But here, it all boils down to defining our core values and goals, then staying focused. Keep reading to learn how AP Corp got to where we are now.
AP Corp's Past Informs Our Present
Our history is the foundation of everything we do at AP Corp. You can't tell where you're going if you don't know where you came from, right?
In 2001, Bill Valway, AP Corp's CEO, was underwhelmed with the quality and customer experience provided by most tint shops. So, he started his own. And it wasn't long before tinting cars turned into tinting residential and commercial windows. As the business grew and employees signed on, we swallowed our fears and expanded into the wide world of commercial and transportation graphics. Now, we're a turnkey window tinting & graphics company with national notoriety.
Entrepreneurs know that it takes a little bit of luck, a dash of tenacity, and a whole lot of hard work just to keep your footing. But it takes a whole lot more to grow at the rate that we have. It takes a team that fits the core values of the organization. So, we took time to self-evaluate and discover what values we already demonstrated. Then, we determined which of these values would keep us moving onward and upward. Here's where we landed:
Be Curious – Have the insatiable need to learn more. Have the ability to take a deep dive into the intricacies of your craft.
Be Better – Have the relentless dedication to the improvement of yourself, your craft, and our business.
Be Fearless – Take action, even when the odds are against you.
Collaborate – Know that two heads are always better than one, and have the willingness to work with others.
Care – Giving a $#!+. That one's pretty simple.
Core values are not something that can be taught. They're a part of someone's innate nature. Knowing this, and what our values are, getting the right people in the right seats became priority number one. This principle has guided our hiring and promoting process ever since.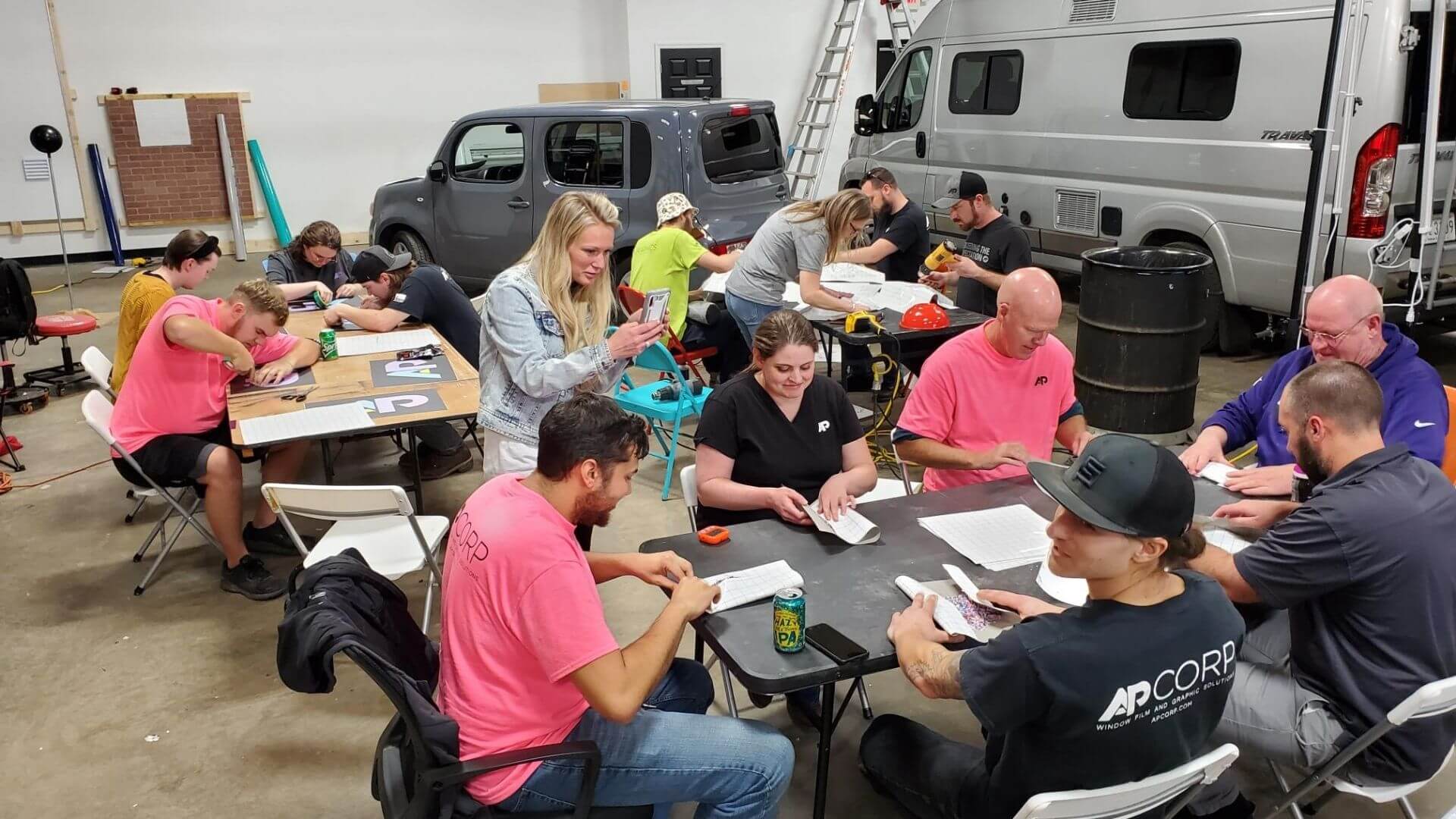 Hiring for Fit, Not Just Experience
We're hitting our stride in a whole new way in 2022, and that's because we have the best and brightest in the position that fits them best.
This year, we've hired several incredibly skilled team members. But qualifications are just one part of the AP hiring process. We make sure that each hire fits into AP Corp's company culture by evaluating them based on core values. We're looking for team players who care about themselves, the business, and our clients. People who know what the risks are but choose to act anyway.
The Foundation of AP Corp's Company Culture
Finding the right people for the right seats in your organization is only the first step in building a great team and strong business. Next, you need to learn how to leverage that talent and how to get them to invest in the company long-term. At AP Corp, we believe that you get employees to stay on board by investing in them.
In defining AP Corp's company culture, we defined the two types of employees who are vital to our continued success. First is the Guardian, someone who wants to perfect their craft as a member of the team. To motivate AP Corp Guardians, we seek out and assign projects that offer a challenge. These challenges excite a Guardian because they offer the chance to learn a new skill or expand on something they're already great at. Next is the Multiplier, someone who wants to grow as a leader and grow the team. For AP Corp Multipliers, we offer opportunities for professional growth and leadership training. Multipliers are given the opportunity to make major decisions surrounding operations and hiring because they crave the chance to make an impact.
We've found that teams with a balance of Guardians and Multipliers just work. Their desires, while different, ultimately lead to the creation of a team that is constantly fine-tuning and improving.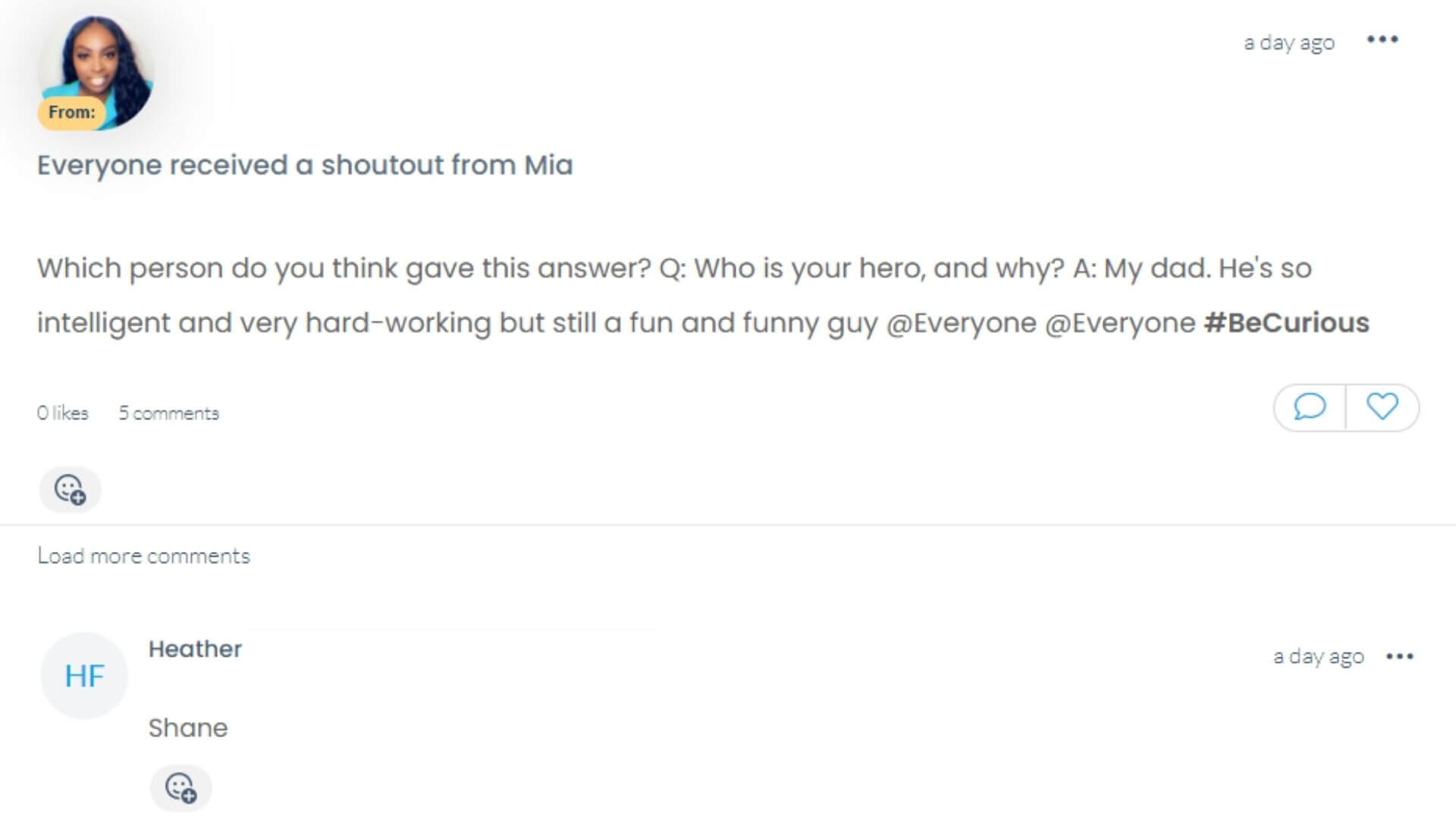 Sound Like Somewhere You'd Like to Be?
So, what do you think? Does AP Corp's company culture sound like it fits you? If it does, we want to meet you.
AP Corp is growing rapidly, and we'll need all the help we can get to keep this upward trend going. That means there are a lot of opportunities to take charge of your career at AP Corp.
You can check out our current opening by visiting our Careers page online. But, if you're feeling bold, you can always just send in your resume. We like brave, bold people in case you didn't notice.