It's not every day you get to help bring back a little bit of Chesapeake history with a new, modern twist. Absolute Perfection has taken this one off the road and our eye-catching wrap is soon going to be speeding its way across the Baltimore Harbor.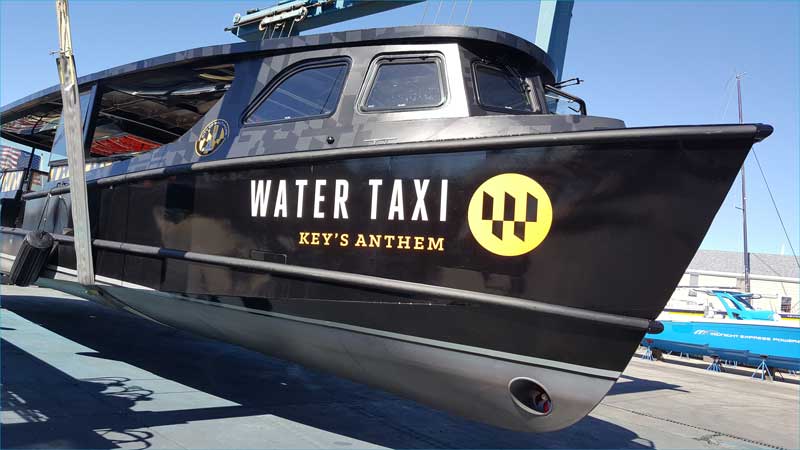 Baltimore Water Taxi, recently purchased by Sagamore Ventures (a division of Plank Industries, the private investment office of Under Armour founder, Kevin Plank) is producing a whole new fleet of specifically designed water taxis. AP pitched in with the wrap for the prototype, Key's Anthem, a modern replica of a 55ft Hooper Island draketail boat.
Chris Fong and Don Peart, AP's graphic design team were eager to be a part of this project. The concept was to incorporate the custom Maryland flag pattern into the design. They had to factor in the curvature of the boat within the dimensions while keeping a consistent angle. "The result created a pattern that was subtle, yet very effective with the matte finish adding to the visual aesthetic," says Don.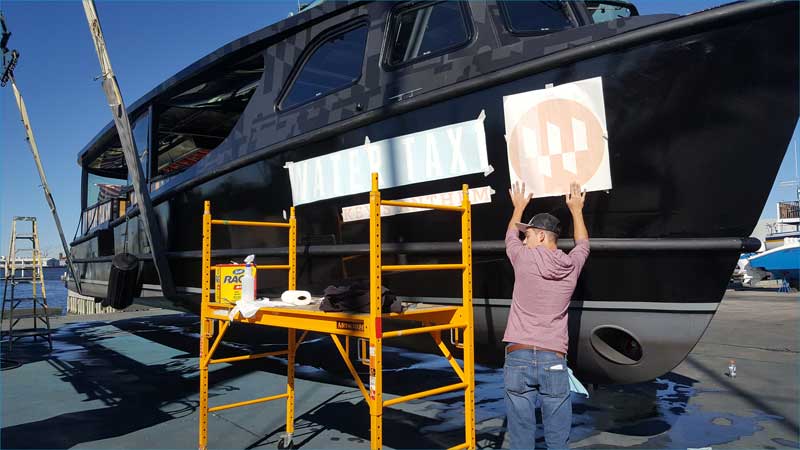 Sagamore and AP are both extremely precise when it comes to developing the perfect design. One of the biggest challenges was coming up with the right colors of black and grey. Many varieties were brought to the table (who knew there were so many different options for the color black!). Matte, gloss or luster, how the color would change once it was outside on the water, every selection was scrutinized. Down to the wire, on the day of installation, colors were still being discussed. Chris is understandably proud of the end result. "We believe in doing it right by the customer, and we've brought their vision to life."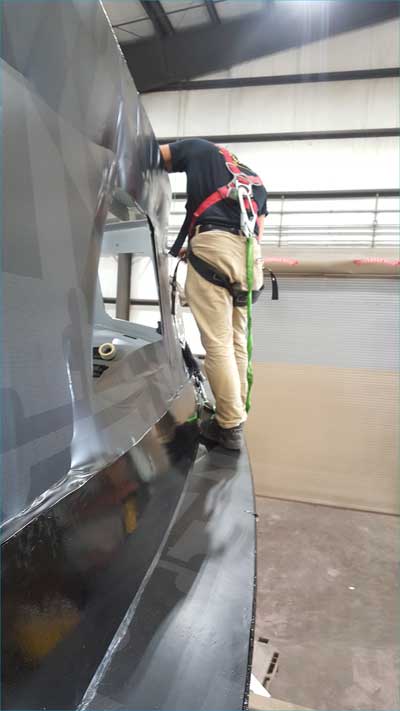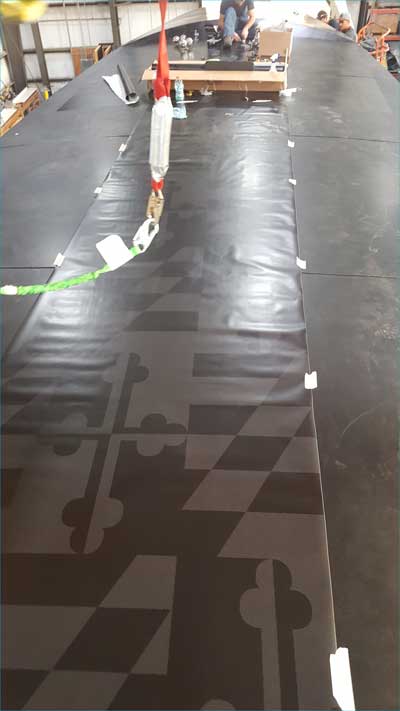 Key's Anthem was custom built by another locally based business, Maritime Applied Physics Corp. This will be the first of 10 boats that will replace the current fleet of water taxis. It has the capacity to carry 49 passengers and two crew. Plans are to increase the stops around the harbor, making the water taxi's accessible to more customers.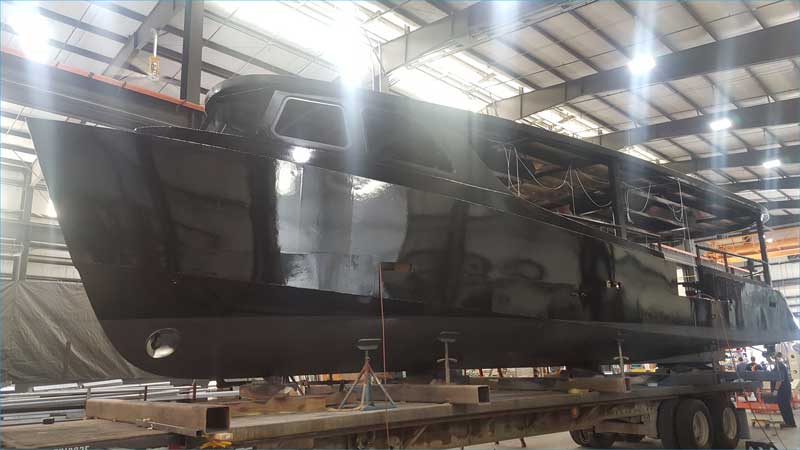 "We live for projects like these. It's really exciting to see our team rally when we have custom projects come through," says Bill Valway, CEO of Absolute Perfection Inc. "The completion timelines and margin for error are usually very tight so it's imperative that we are all working as one fluid motion. I'm happy to say this project was no exception. We delivered the final product on time and as promised." AP is excited about the relationship we've formed with Maritime Applied Physics Corp and Under Armour. "We are looking forward to wrapping many more of these over the coming years."
We'll be seeing the new boat on the water in the coming weeks. Absolute Perfection is proud to be another local business assisting the development of Baltimore's Inner Harbor into a thriving cultural center for locals and visitors alike.