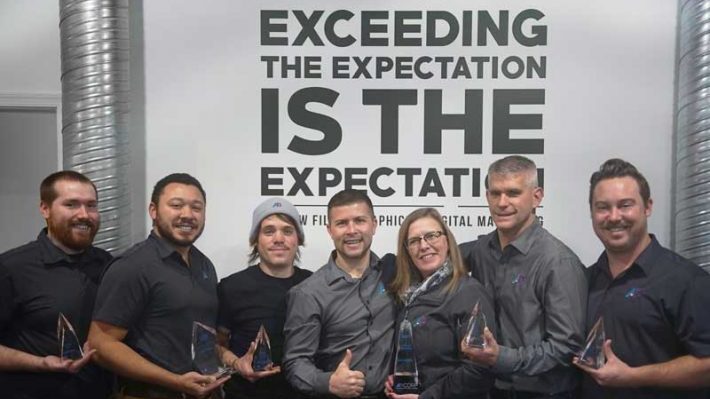 AP Corp 2019 Christmas Party
Another year is about to wrap up, and in celebration we have some highlights from our annual Christmas gala. This year's theme was a casino night with a holiday touch.
A Night of Raffles and Gifts
As part of our annual party, we always have a gift raffle. It's our way of thanking everyone at AP Corp for going above and beyond. A few of the raffled off gifts this year included gift cards to get a massage, Apple AirPods, and a brand new 55″ curved UHD TV.
The biggest gift we passed out this year is one which our CEO holds dear. An all-expense paid trip to the 2020 Tony Robbins "Unleash the Power Within" event in Los Angeles, CA. This gift is our owner's favorite because, in his words, "Tony Robbins has had amazingly positive impact on my life, both personally and professionally, and I want to share that gift with anyone and everyone who is interested." This year's recipient was Luke McLawhorn—someone who truly deserved to win and who was genuinely thankful for the opportunity to personally grown. Congrats Luke!
Awarding Those Who Go Above and Beyond
In addition to the fun and games, we also had our regular award's presentation. Below is a listing of our various awards given out, their recipients, and brief description of what the award means.
MVP Award – Chris Fong
The overall Most Valuable Person (MVP) award is reserved for someone who management felt went truly above and beyond. This year's recipient is Chris Fong. Chris has been with the company for a long while and has truly been a priceless addition to the team. The reason he took home the MVP Award this year is because he has shown management he makes every decision with the company in mind and was an invaluable part of the AP team.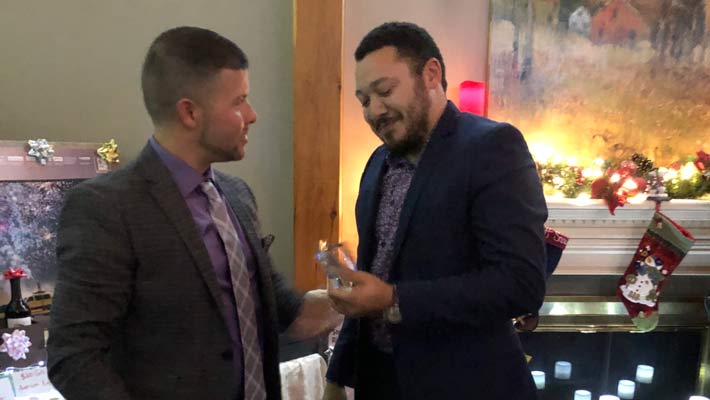 Core Values Award – Brent Betts
Like our MVP award, this person is simply always going above and beyond. The Core Values Award though, is being presented to Brent Betts because he is always showcasing our company's core values in everything he does. He shows passion in every dealing with customers and his peers. He shows a true curiosity for being better and a drive for total excellence in all that he does. Congrats Brent! You're a model to us all of what it means to be AP.
Rookie of the Year – Jake Gordon
Jake has been with the company for less than 12 months, but you wouldn't know it when talking with him. Jake's first year, like all past 'rookie of the year' winners is a prime example of what anyone's first year in this company should look like. Jake is always open to adopting new processes and even better; following them! Jake learns, sets daily goals, and then completes those goals without any hiccup or complaint. We cannot thank Jake enough for all his hard-work as we could not have done it without you!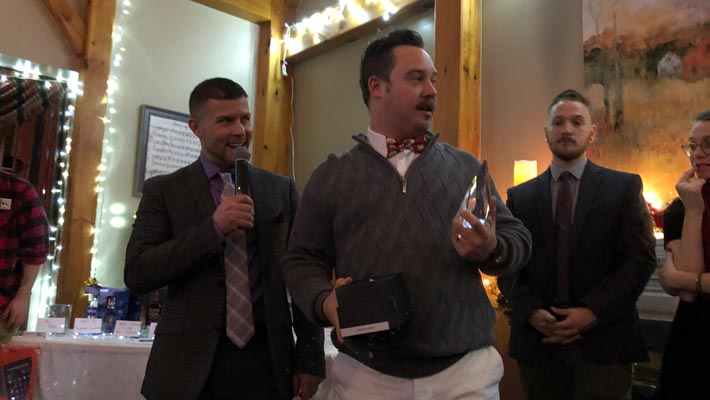 Leadership Award – Brandon Kemp
The leadership award goes to someone who truly stepped up throughout the year. Someone who was presented with a challenge most would buckle or break when faced. Brandon Kemp took those challenges and owned them. He's truly a prime example of what it means to 'F the status quo'. Brandon lead his department through all its growth, changes, and challenges, and he grew it to new and unexpected heights. You're a true asset to this company Brandon, a leader we all look up to.
Million Dollar Club – Becky Duke
This is now the third in we have given out this award, and for the third time in a row, it goes to the incomparable Becky Duke. Three years ago Becky's personal sales goal was $1 million; and she crushed that goal. In fact, Becky was the reason we made the Million Dollar Club award! Now, this year, as of writing this post, Becky has surpassed $1.7 million mark. It earn's her another, well deserved, recognition and seat in the Million Dollar Club. Maybe next year we'll have to make a 2 million dollar club? Becky, you've worked your ass off this year—personally and professionally—and we all love you for all your hard work. You're an inspiration and a model for us all. Congratulations to your current and future successes.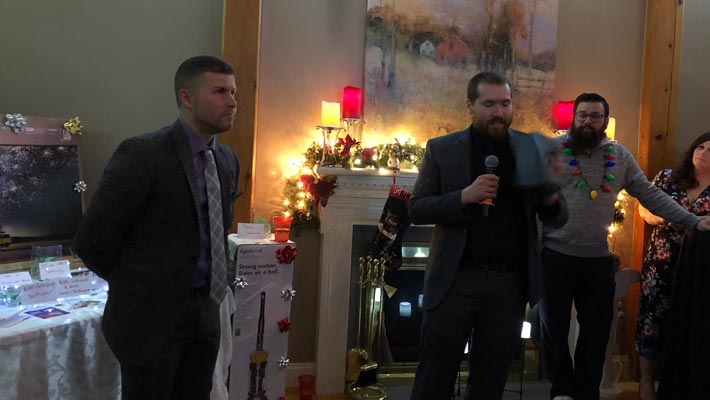 Not to Forget, Gambling!
This year's awards and raffles aside, this year's Christmas party also included a lot of time for fun. With blackjack, roulette, and craps tables set-up, the AP team took place in some intense casino fun. Each person was given $50,000 AP Bucks, and the three folks with the most 'money' at the end of the night were given extra raffle tickets. Those winners were Devin Singer, Michael Mihok, and Timothy "Timoncé" Gehrke. You'd be wise never to gamble with these guys.
Looking for some more behind the scenes views of the party? Be sure to check out the AP Corp Facebook page or AP Corp Instagram page for some photos of the night!